Like many of you, I've been a dedicated Game of Thrones viewer for the past five years.  And last night's episode may have been the best ever!
Don't wanna spoil anything, but if you didn't see 'Battle Of The Bastards', you may wanna turn away.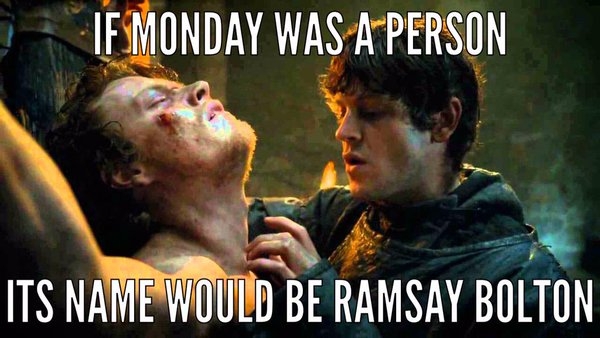 With Season 6 nearing an end a few things GOT faithful have been waiting to happen, happened last night – including seeing the fate of the evil Ramsay Bolton.  Let's just say he got what was coming to him.
Sadly, another Stark had to die, but Daenerys Targaryen finally unleashed the full power of her dragons and made a pact with the Greyjoys.  And Jon Snow was his most bad ass ever – and that's really bad ass.
If you want to read more on the episode CLICK HERE.
Amazing!  Next week's season finale is sure to be great.  I just wish it didn't have to come to an end.